Our strategic plan prioritizes an extraordinary student experience, teaching excellence, community partnerships & awareness, and financial sustainability. As we approach our fifth decade of excellence, we will build upon our tradition as a world-class liberal arts school as we imagine the possibilities, invest in our vision, and inspire an exceptionally bright future for generations of Waterford students to come. To meet these strategic goals, Waterford School's Board of Trustees and school leadership are launching Waterford Rises, a campaign to secure philanthropic support for: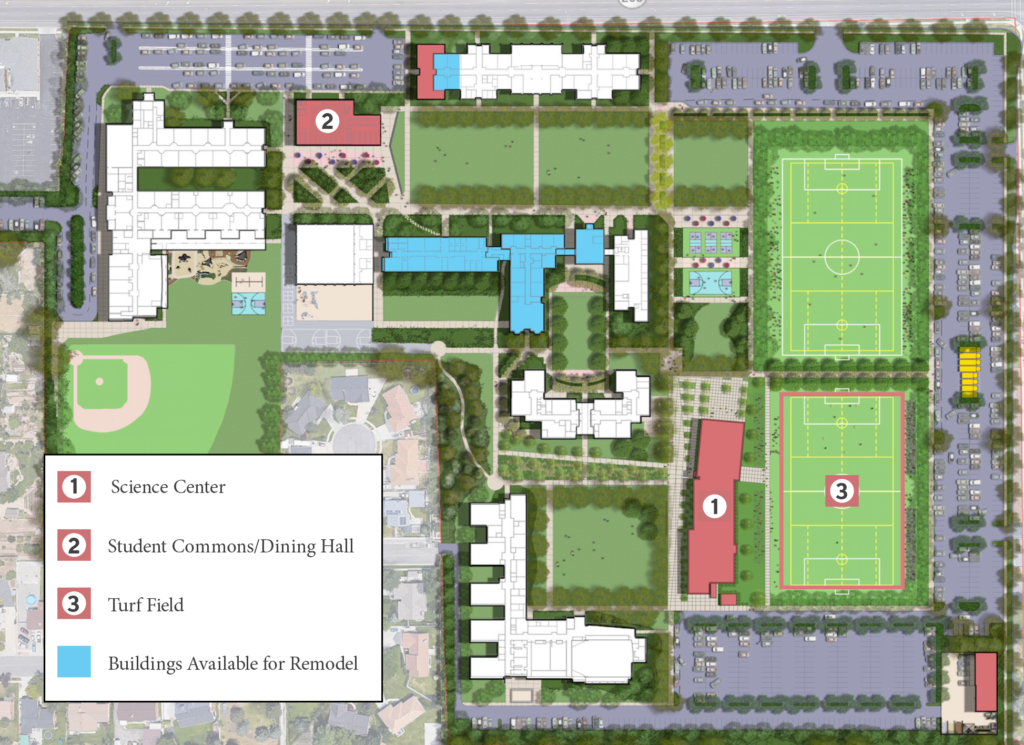 TEACHING EXCELLENCE - SCIENCE CENTER
Flexible, world-class teaching and learning spaces
In our evolving world, it's vitally important that our students are igniting their curiosity and honing their critical thinking and analytical skills in the sciences. Our faculty deliver an inspiring academic experience, but our current science building no longer meets our science program's needs. A new science center, designed for the 21st century, will elevate our students' academic experience and foster an even stronger science program.
The most effective science instruction occurs when there is a seamless connection between lecture and laboratory spaces and when students have access to independent study and small-group collaboration spaces that stimulate their intellect. The new center's principal feature will be combined lecture and laboratory spaces serving as classrooms for physics, chemistry, biology, computer science, biotechnology, robotics, and zoology. The east-facing center will look across the impressive Wasatch Mountains connecting our learners directly to the scientific world of environmental science, geology, and astronomy. Its location on campus near visual arts will also encourage cross-curricular science integration. Additional academic space will support the growth of current programs, such as robotics; allow for additional science and Advanced Placement offerings to students; and generate organic, cross-functional interaction and collaboration among faculty.
STUDENT HEALTH & WELLNESS -
STUDENT COMMONS & DINING HALL
An inclusive, connected heart of campus
A new student commons and dining hall will serve as a gathering place encouraging inclusion, acceptance, and overall health and wellness for all students at Waterford—a true heart of campus.
Waterford has a special community where students care for and support their peers. Waterford students are multidimensional; it's typical that a violinist is also a lacrosse player and a thespian is also a robotics team member. Here, everyone is accepted and respected and our students thrive and form lifelong friendships.
As a school committed to shaping character, Waterford recognizes the opportunity to create a student commons and dining hall that fosters connection amongst all members of the student body and faculty. The new student commons will centralize student services and resources, such as tutoring and counseling, and provide a comfortable place for students to study and connect with peers and organically interact with teachers. In our academically rigorous environment, it's important for students to have time and space to unwind and to fuel their learning with healthy, timely meals. Our new dining hall will more than double the size of our current lunchroom providing students a pleasant space to enjoy lunch and decompress with peers while building community.
Centralized student services: wellness, counseling, and tutoring support
Large dining facility with ample seating and central lunchtimes
Spaces for students to study, gather and connect
Organic faculty and student interaction
STUDENT ACCESS & TEACHER SUPPORT – ENDOWMENT
A thriving, sustainable future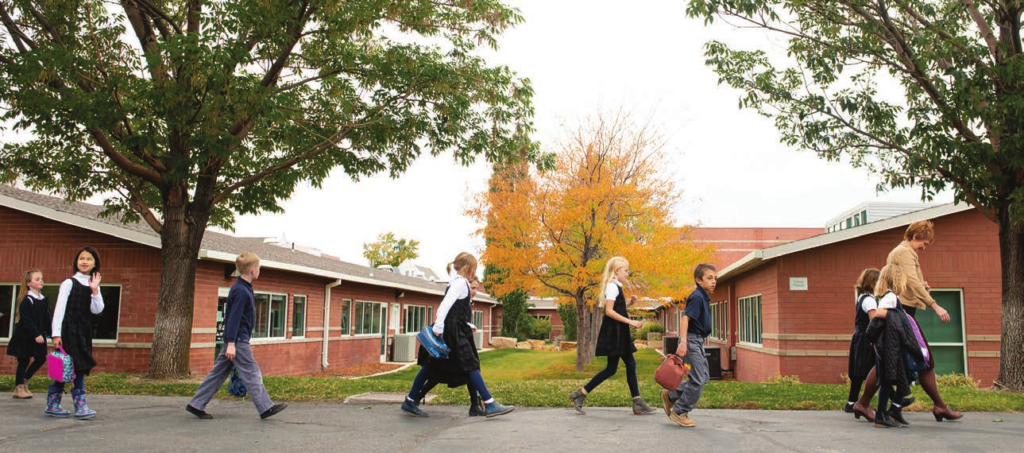 Building Waterford's endowment is central to our goal of mission excellence. While tuition and annual fundraising support our annual operating costs, a robust endowment fund provides student financial aid and scholarship assistance and consistent, high quality professional development while ensuring long-term financial health of our institution. A healthy endowment is essential to create professional growth incentives to attract, retain, and reward an outstanding faculty; support innovation in the educational program; and maximize the benefit of new and renovated facilities.
A strong endowment also allows for expanded financial aid, making the promise of a Waterford education possible for more students. The school's endowment serves as a visible symbol of the trust and confidence that parents and alumni have in Waterford's leadership and faculty.
Growing the endowment is essential to the future of Waterford School to fully execute our mission and live out our values.
Faculty training & professional development
Increased support for students from diverse socioeconomic backgrounds
Financial stability in the face of economic flux
STUDENT EXPERIENCE – TURF FIELD
A holistic, well-rounded liberal arts and athletic experience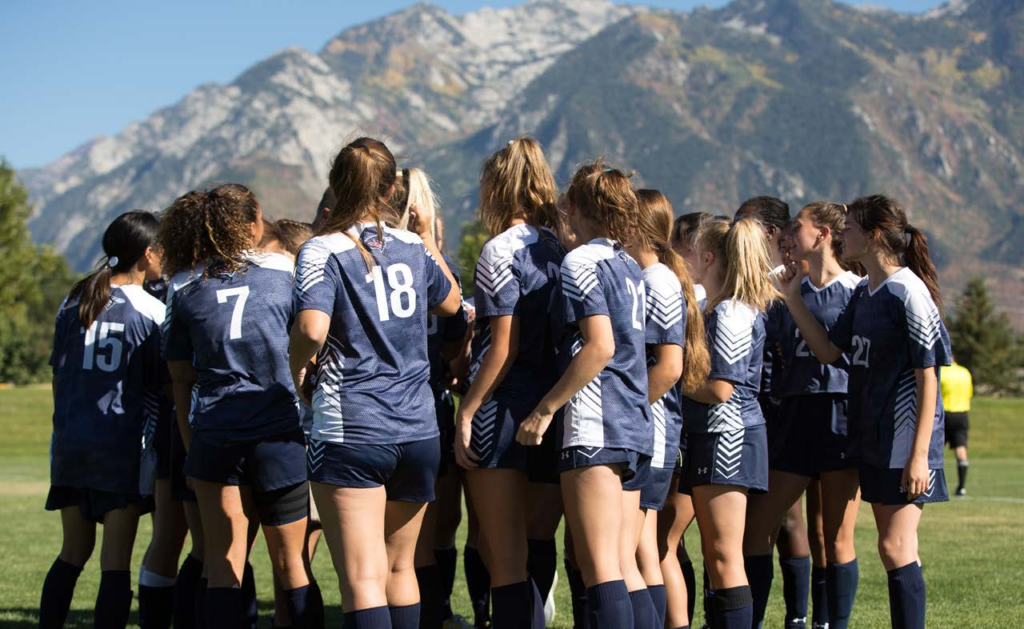 Athletic participation provides our students the opportunity to build skills, teamwork, and character, which supports our liberal arts approach. Waterford is proud of our inclusive athletics program—nearly 75% of our Upper School students play at least one varsity sport.
With so many of our students igniting a passion for sports, we will maximize our students' experience by adding a turf field, which will increase practice time, better prepare teams for competition, and level the playing field with peer schools. An additional field will also offer more flexibility in scheduling physical education classes and outdoor playtime. This will make better use of our incredible location and outdoor space for every Lower, Middle and Upper School student.
Multiple field spaces for simultaneous games
Flexibility in scheduling and seasonal use for practices & games 
Sustainable field maintenance
Potential for auxiliary revenue