Let's celebrate the end of our $30 million dollar
capital campaign—we did it!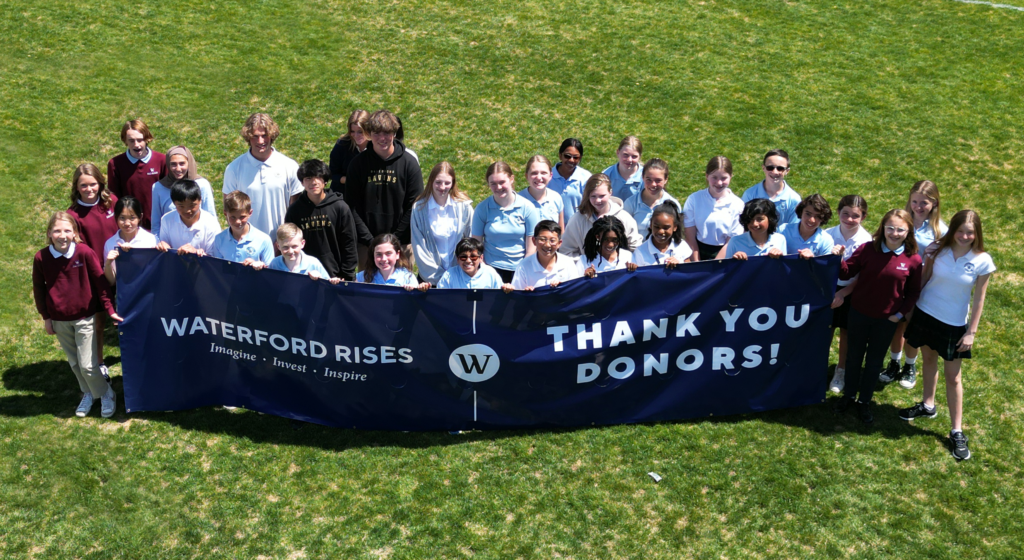 This is a truly unprecedented achievement for Waterford, and it is a
testament to the dedication and generosity of our community.
Constructed upon the innovative groundwork set by Nancy Heuston, our founding Head of School, and thanks to the visionary leaders and the phenomenal support of donors who believe deeply in the school's mission of providing a world-class liberal arts education that stimulates intellect, ignites passion, and shapes character, the funds raised through Waterford Rises will support these four initiatives:
Teaching Excellence – a new state-of-the-art Science Center
Student Health & Wellness – a new Student Commons
Student Experience – a new Turf Field
Student Access & Teacher Support – expansion of the school's Endowment
Your steadfast support and extraordinary generosity is what made this significant accomplishment possible. Thank you for your commitment to Waterford School and the meaningful liberal arts education that defines our institution and will continue to do so for generations of students to come. Thank you for making it possible for Waterford faculty and staff to continue to develop a world-class curriculum and a rigorous, inspiring and nurturing learning environment. Thank you for making it possible for current and future students to explore their curiosity, build meaningful, life-long connections, and unearth the many wondrous opportunities that lie before them in their pursuit of a meaningful and purpose-filled life. Thank you for helping Waterford rise in every way!
While the public phase of fundraising for this campaign has now ended, Waterford is still accepting gifts towards the Waterford Rises Capital Campaign and it is still possible to be a part of this historic achievement. Reach out to toddwinters@waterfordschool.org  if you are interested in learning more.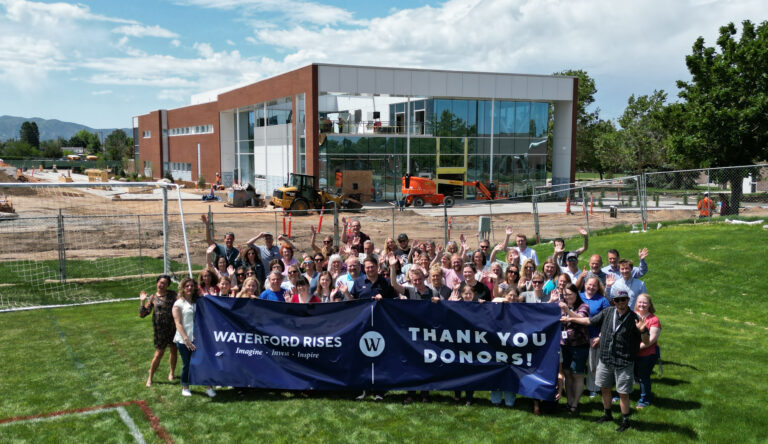 Fall 2022 – Vol. 4 Issue 1
Spring 2022 – Vol. 3 Issue 1
Spring 2021 – Vol. 2 Issue 2
Winter 2021 – Vol. 2 Issue 1
Fall 2020 – Vol. 1 Issue 3